Choosing your bridesmaids and groomsmen
Today we are giving a few tips on choosing your beloved bridal party!
Before we go into the specifics there are 2 golden rules to keep at the back of your mind at all times!
Rule number 1-Only consider people you are confident will not only get the job done to the highest standard, but are also the most trustworthy and dedicated people you know. You may not be paying them with physical cash but you are entrusting them with one of the most important days of your life. You have to be certain they will live up to the requirements of the role and take it very seriously!
Rule number 2– Never EVER choose people just to make up numbers. If you would not have chosen them to begin with, there is a reason for that. Yes, you want the ratio of bridesmaids and groomsmen to be even, but there are ways around this that doesn't involve adding people to fill gaps. Don't do it. You will most likely regret it.
What else should i consider?
When thinking about who will be best to accompany you down the aisle, here are some questions you should ask yourself:
If I called them at a crazy hour for something wedding related will they be available?
If there are dance routines or entrances to learn will they attend rehearsals and be on time?
Is he/she a positive person in general? Will they bring good energy on the day?
Are you actually that close? Sounds like an obvious one but people often forget that it's not always about the friends or family members you see or talk to regularly, but the ones that are there for you consistently no matter what
If there are areas that need to be self funded such as hair and makeup or suits will they be happy to foot the bill without a fuss?
If i choose things that are not 100% to their taste, are they the type to complain and make it about themselves or will they wear/do as i have asked?
 Are they organised? We all have those friends we love dearly but they are the most disorganised people we know
Are they trustworthy? There's a lot that goes on behind the scenes of wedding planning and it's not everyone that should be privy to it
Will they make the planning process less stressful? This is really important as stress is inevitable with wedding planning, so you need people that will help you through the difficult times and not add to it in any way
Are they reliable? If you ask them to take care of something or you give them a task, can you trust they will get it done?
Will they treat your wedding as if it is their own, with the same due care and attention at all times?
Do they genuinely care deeply about your union?
Have they been there for you at the lowest points in your life and are deserving of being a part of such a high point?
Can you imagine your day without them being involved?
If you don't take any of the above points into consideration, don't be surprised when the people you have chosen let you down and you find that you are doing most things by yourself even though you are supposed to have a dedicated bridal party by your side. We have witnessed too many disappointed brides and grooms regretting their choice of bridal party due to being let down in ways they never thought could be possible.
But if i don't choose him/her, they won't be happy..!
Our answer to that is so what?
That might sound a bit cut throat, but when deciding who should join you on such an important journey in your life that's exactly how you have to be. We all have people in our lives that just automatically expect to be part of your bridal party simply because they have known you for a long time or you speak often. It does not necessarily work that way so don't feel obliged to choose these people because you think they may be offended if you don't. You are shooting yourself in the foot if you base your choices on such principles.  It should always only ever be people who hold a place in your heart beyond the length of time you have known them or how often you speak to one another.  You often hear of cases where it's people who are not even part of the bridal party that are doing the most running around for you and are there for you through the whole journey. Don't let people guilt trip you into making them a bridesmaid or groomsmen by saying they would choose you if roles were reversed, that's up to them. You are not obliged to choose someone just because they will choose you when their time comes.
On the flip side, it is also important that you don't completely forget to include those you have a deep history with, as they would have truly watched you grow and evolve and can appreciate the journey in a different way. They are also likely to have some of the best speeches if you go way back!
What about choosing the Maid of Honour or Best man?
You have to be even more careful with your choice as they have the most responsibility throughout the planning process and on the day. This really ought to be the most organised and committed person you know. Don't just pick the obvious choice such as a family member or childhood friend just because you think it makes sense, there may be someone else better suited to it and there is nothing wrong with that. You can always pick them to be a bridesmaid as opposed to a maid of honour for example, or if they really are not cut out for either then don't pick them. It is your day after all and God willing you will only do it once so you need the best of the best people to be a part of it.
Make your expectations clear
It is important you make your requirements and expectations VERY clear from the outset, so that if there is anyone that feels they wont be able to meet the standard or commitments you expect, they can kindly refuse the duty. At least if there are people who aren't pulling their weight down the line you can remind them of the expectations you set out in the beginning and they can never say they didn't know what they were getting themselves into. Some people may be offended by someone turning down their bridal party request but you should be happy that someone is honest with you from the get go than be sloppy during the planning process or even worse on the day of the actual wedding!
You also have to be mindful that the people you choose also have their own lives and responsibilities aside from your wedding and have to be able to balance it all effectively, so you should also try to be accommodating to their lives when it comes to your expectations so there is a middle ground. Yes, when it comes to your wedding it is all about you, but you still need these people to help pull it off so make sure you treat them with the respect they deserve! Tone down the bridezilla as much as possible!
Something to remember…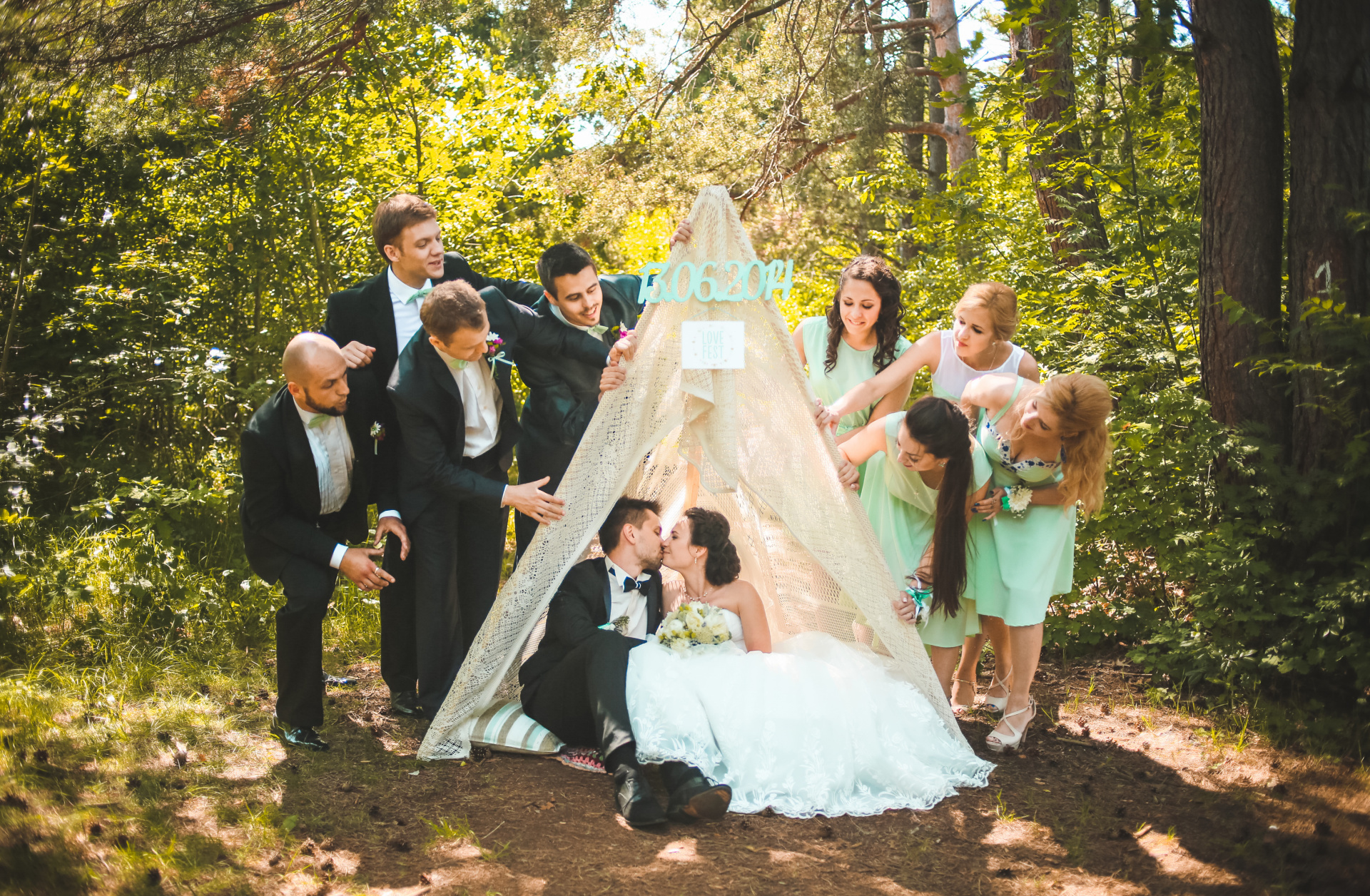 You cannot afford to make the wrong choices when it comes to your bridal party! Whilst it would be great to choose everyone you like or are close to as your bridesmaid or groomsmen, the reality is that not everyone is actually cut out for such a responsibility.
We hope some of the above tips help those of you that are in the process of choosing your bridal party..make sure you make the right choices..your wedding planning journey as well as your wedding day depends on it!
Looking for someone to plan your big day? Why not contact them? Shay-Kemi Events are also listed in our HUBBEE vendor directory.